To remove someone who likes your Facebook Page, go to your Page's settings. 8 Facebook Contest Ideas You Can Run on Your Timeline TODAY 1. If your business is looking to run a quick Facebook contest to reward fans, the "Like to Win" contest is definitely one of the easiest contests for fans to participate. As the name suggest, fans only need to Like a certain post to enter the contest and stand a. See posts, photos and more on Facebook. Now Facebook Page admins everywhere have been trying to think of creative ways to keep our legit content from being penalized. Well I'm here today to present you with a little cheat sheet guide to "asking without asking." Of course which phrases you use will depend on the nature of your content, but here are some great alternative ways of.
Learn how to run a successful Like campaign, the foundation of all Facebook advertising.
Opinions expressed by Entrepreneur contributors are their own.
The following excerpt is from Perry Marshall, Keith Krance and Thomas Meloche's book Ultimate Guide to Facebook Advertising. Buy it now fromAmazon Barnes & Noble iBooks IndieBound
Like campaigns are simple. You can get in quickly, create a campaign right away and start seeing results. You'll start building an audience of leads and collecting real, usable data.
There are three main reasons to run a Like campaign.
1. 'Like' campaigns deliver social proof
Once you've run a Like campaign, you can do connection targeting. You can aim your ads at friends of fans and make the most of instant credibility. Your ads are no longer just a cold interruption. They appear recommended by a friend. They look popular. Viewers can see that other people, including people they know, have liked you, so they feel comfortable about liking you, too.
Related: 14 Ways to Increase Your Facebook Page Engagement
2. Fans see your ads more
Few people realize that Facebook shows your ads to your fans twice as often as they show them to non-fans. Singles full movie. Facebook has told us that currently non-fans can only see your ads in the newsfeed a maximum of twice a day, while fans may see your ads up to four times a day.
3. Building warm audiences
Targeting your fans with conversion-focused campaigns will always yield the best ROI. You're hitting a warm audience. It's like targeting people who've already joined your list or visited your website. This is instant, subconscious social proof. People immediately drop their guard and are more likely to click the ad, opt in and take action.
By investing time and money in Like campaigns, you get higher click-through rates, higher opt-in rates and a better ROI. Like campaigns also won't take up most of your budget. Spending somewhere between five percent and 10 percent of your campaign bucket is typical. And once it's up and running, you can set it, forget it and leave it to run so that your audience is always growing with fresh leads.
Related: 10 Proven Ways to Make Millions on Social Media
Creating your Like campaign
Like campaigns start in the Power Editor. Once you're inside your Ads Manager, choose Power Editor from the drop-down menu. Next, choose 'Create Campaign' and select the campaign objective 'Page Likes.'
After selecting 'Page Likes,' you'll need to name your campaign. Choose a name that identifies your goal, such as 'Like Campaign.' The current order of tasks during ad creation is setting the 'campaign objective' (in this case, Page Likes); building the 'ad set,' which involves defining the audience, placements, and budget; then designing the 'ad' itself, which is the creative part of the task and requires picking images and writing the copy.
Once you've chosen the Facebook page you want to promote, the next step is to pick an audience. For a Like Campaign, focus on targeting cold audiences. If appropriate for your business, a good place to begin is the main five English-speaking countries: U.S., Canada, United Kingdom, Australia and New Zealand. Then choose age and gender -- use these options to hone down your audience.
Next, focus on people with particular interests. Creating different ad sets for different interests will let you see how the response of each of those interests compares. For now, just choose one or two related interests to build a reach of around 1.5 million.
Beneath the Detailed Targeting are Connections. Select 'Exclude people who like your page' as these people are already fans.
Next up is Placements -- where your ads will appear. Since this is a Like campaign, all of the platform options that Facebook offers under Edit Placements -- Instagram, Audience Networ, and Messenger -- are ineligible. You can just stick with the recommended Automatic Placements option.
The final option is the budget. A good amount to start with is $10 per day per ad set. Keep the bidding automatic, and name the ad set based on your targeting and placement so you can easily identify it. If you decide to change your targeting or placement before you go live, change the title, too.
With the campaign chosen and ad set settings determined, the last stage is to write the copy and choose an image. For a Like campaign, the Power Editor provides just three options: a single image, a single video or a slideshow.
There are no hard and fast rules about which images work best on Facebook. We've found that in general, using images that clash with Facebook's colors tend to work well. That might be a solid background that contrasts with Facebook's white and light blue color: a black background or bright backgrounds. We've also had good results with black and white images, and close-ups to the face seem to catch people's eyes, too.
You'll need more than one image because you'll want to run tests. We suggest testing three ads, so once you've chosen three images, scroll to see how each image looks in each different feed: mobile newsfeed, desktop newsfeed, desktop right column and so on. You can crop the image and move it around.
You'll then have to enter the text that runs alongside each image. Facebook limits the copy to 90 characters, so you have to be able to be pretty concise. Facebook won't let you change the headlines of Like ads so this text is the only thing you can change. You can also check the mobile feed to make sure it works on the small screen.
The Landing View indicates where the user will go if they click the headline instead of the Like button. You can choose between the timeline, likes and photos. The timeline view is usually the best option, so make sure you have good content there as well.
At the bottom of the page, you can choose to track 'All conversions from my Facebook Pixel.' That's worth doing because you might find that somebody clicks Like and then a week later opts in to one of your lead generation ads. Your Like campaign will show that conversion.
When you're ready, you can hit 'Place order' and your Like campaign will be up and running, and you'll start building your fan base.
Facebook provides an easy way for you to see the details of all of those who have liked your Facebook Page. But, it's not obvious unless you know where to look. This article shows you how to find out whose liked your Facebook Page by showing you where the information is located on your Page.
Facebook provides separate lists of the people and other Pages who have liked your Page. The lists are sorted so that the most recent 'likes' of your Page appear first.
Steps to finding out who has liked your Facebook Page …
On a desktop, laptop or tablet:
1. Go to your Facebook business Page. (Make sure you're logged in to Facebook.)
2. Click on the 'Settings' link. (See SmartPhone steps further down the page.)
3. When the 'Settings' page opens, scroll down the list of options on the left and click on 'People and Other Pages'.
The 'People and Other Pages' Area
When the 'People and Other Pages' area opens, it will open to a list of 'People Who Like This Page' and show:
Their profile photo
Their name
The date each one liked your Page
You can scroll through the names to see who has liked your Page – they're sorted beginning with the most recent likes – or use the search field (see below) to find a particular name.
To find what Pages have liked your Page click on the down arrow to the right of the 'People Who Like This Page' field.
The list will include the Page name, the Page's profile photo and the date when they liked your Page.
On a smartphone:
Go to your Facebook business Page. (Make sure you're logged in to Facebook.)
Click on the 'More' link that appears close to and beneath your Page's cover image.
Scroll down the list of options until you find the 'Edit Settings' link, then click.
Scroll down the list of 'Settings' until you come to 'People and Other Pages'.
Choose from the menu options provided to view the information you are interested in seeing:

People Who Like This Page
Pages That Like This Page
Banned People and Pages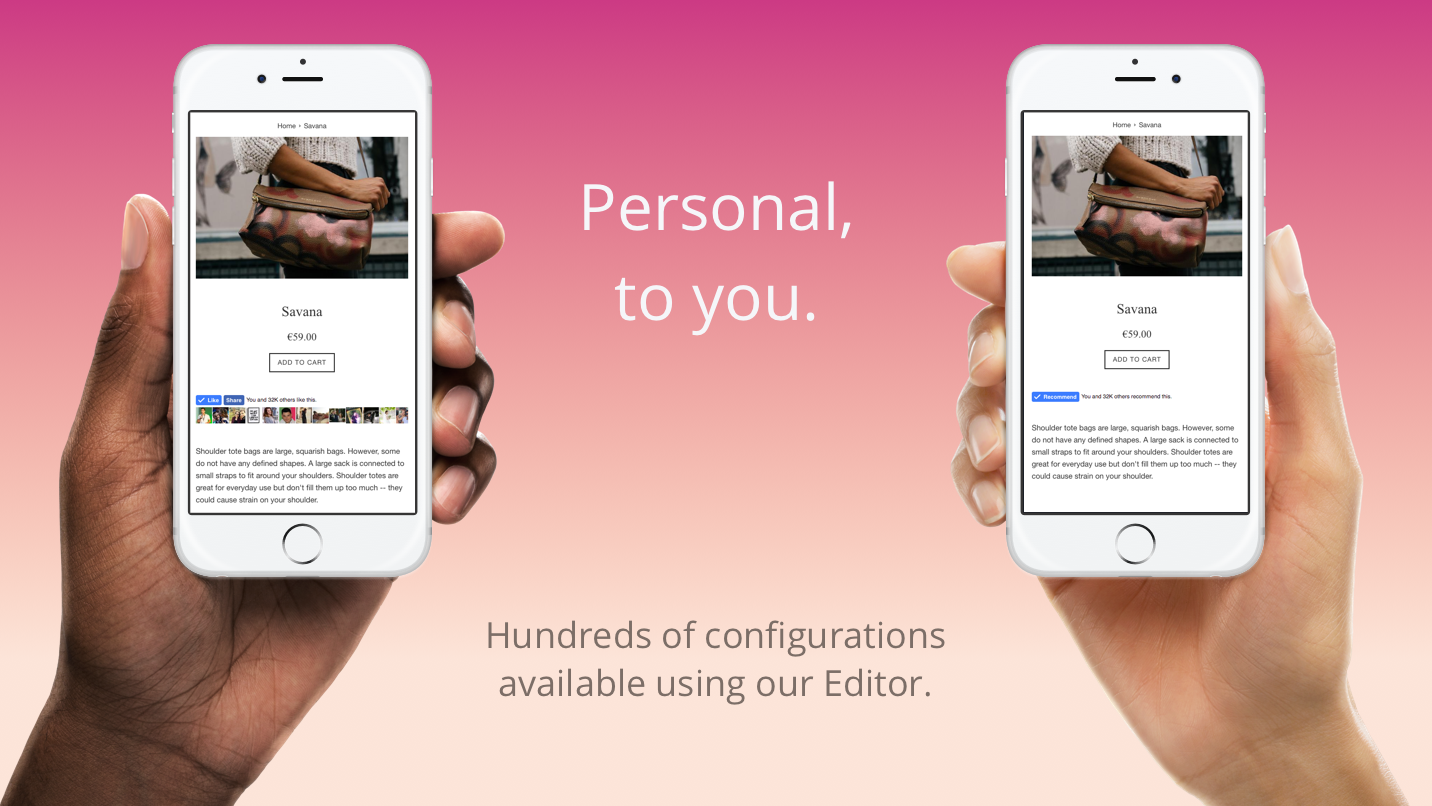 Removing Page Likes & Banning People or Pages From Your Page
Facebook makes it possible for you to 'Remove Page Likes' and 'Ban From Page' both individuals and Pages that have liked your Page. Banning an individual or Page will prevent them from posting, commenting or taking any other action on your Page.
Facebook Likely Anyone Like Your Page On Facebook Posts
The image below shows the link to use to remove people or Pages from your Page likes and for banning them from your Page.
Facebook Page Insights
Your Facebook Page offers a wealth of information about those who have liked your Page.
Once you've scrolled through the names and photos of those who have 'liked' your Page, head over to the Insights tab. The Insights tab is located at the top of your Page, just below the main Facebook dark blue bar.
The Insights tab provides all sorts of information related to Likes, Reach, Page Views, Actions on Page, Posts, People, etc.
Facebook Likely Anyone Like Your Page On Facebook Messenger
For instance, you can find out:
Facebook Likely Anyone Like Your Page On Facebook Page
what countries and cities your fans are from, and their numbers;
what percentage of your fans are women or men;
what percentage of your fans fall into different age groups;
when your fans are online;
the number of people reached with your content;
… and much more!