"Laugh, even when you feel too sick or too worn out or tired. Smile, even when you're trying not to cry and the tears are blurring your vision. Sing, even when people stare at you and tell you your voice is crappy. Trust, even when your heart begs you not to.
'Should I Laugh or Cry' is a song by Swedish pop group ABBA, released as the B-side to the 1981 singles 'One of Us' and 'When All Is Said and Done' for the album The Visitors.
It Is To Laugh.or Crying
Dear Editor, I wondered if I should have laughed or cried when the United States announced last Thursday that it had imposed sanctions against six Jamaican policemen, as well as people from. "I mean, should I cry or should I laugh? I'd rather laugh. Some of those things there is nothing you can do obviously and I am not a superstitious guy - so the thing with the cat was a joke. "It just sometimes happens. Football manager 2014 crack torrent full. Of course you people can have a run of bad luck and it can be many years or a short moment. "I hope things equal at. Does one laugh or cry on hearing such nonsense? Bush now claims that he is authorized, somehow, to open mail without any sort of judicial proceedings. He obtained this authority by giving it to himself in a 'signing statement' which he added to a postal reform bill he signed on December 20.
Synopsis
[

edit

]
ABBA - Uncensored on the Record says 'Should I Laugh or Cry' is 'a rather bitter song' about the end of a relationship.[1]ABBA: Let the Music Speak explains it as 'reflect[ing] a failing relationship's preemptive strikes of anger and contemplation'. The narrator is the 'emotionally afflicted party', both 'volatile and pitiless' in the verses yet 'tender and forgiving' in the choruses. There is a sense that this is the last time the narrator will put up with this situation.[2]
Composition
[

edit

]
The chorus harmonies are 'intricate' and 'close-knit'. Agnetha's 'dreamy echo vocal' adds a sense of sadness to Frida's 'fiery sentiments'. The song has 'deep percusive strikes' and also a 'defiant electric glissando' in the verses, and a 'lilting acoustic' in the chorus.[2]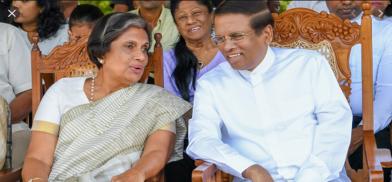 Release
[

edit

]
While originally recorded on 4 September 1981 during sessions for the album The Visitors,[3] 'Should I Laugh or Cry' was ultimately not included. However, the song now appears as a bonus track on re-mastered reissues of The Visitors in 2001.[1]
Critical reception
[

edit

]
Pop.Love.Dance. gave the song an 8.5/10, and argued that it should have replaced 'Two for the Price of One' on The Visitors.[4]
References
[

edit

]
It Is To Laugh.or Cryptic
^ abTobler, John (2012-01-04). Abba - Uncensored on the Record. ISBN9781908538239.
^ abTesch, Christopher Patrick ; editor: Matthew (2008). ABBA : let the music speak : an armchair guide to the musical soundscape of the Swedish supergroup (1st ed.). Fairfield Gardens, Qld.: Christopher J N Patrick. p. 81. ISBN9780646496764.
^

http://www.allmusic.com/album/the-visitors-mw0000188860

^

http://poplovedance.blogspot.com.au/2012/04/abbas-finest-hour-re-released-and.html
It Is To Laugh.or Crystal
Retrieved from 'https://en.wikipedia.org/w/index.php?title=Should_I_Laugh_or_Cry&oldid=988619739'