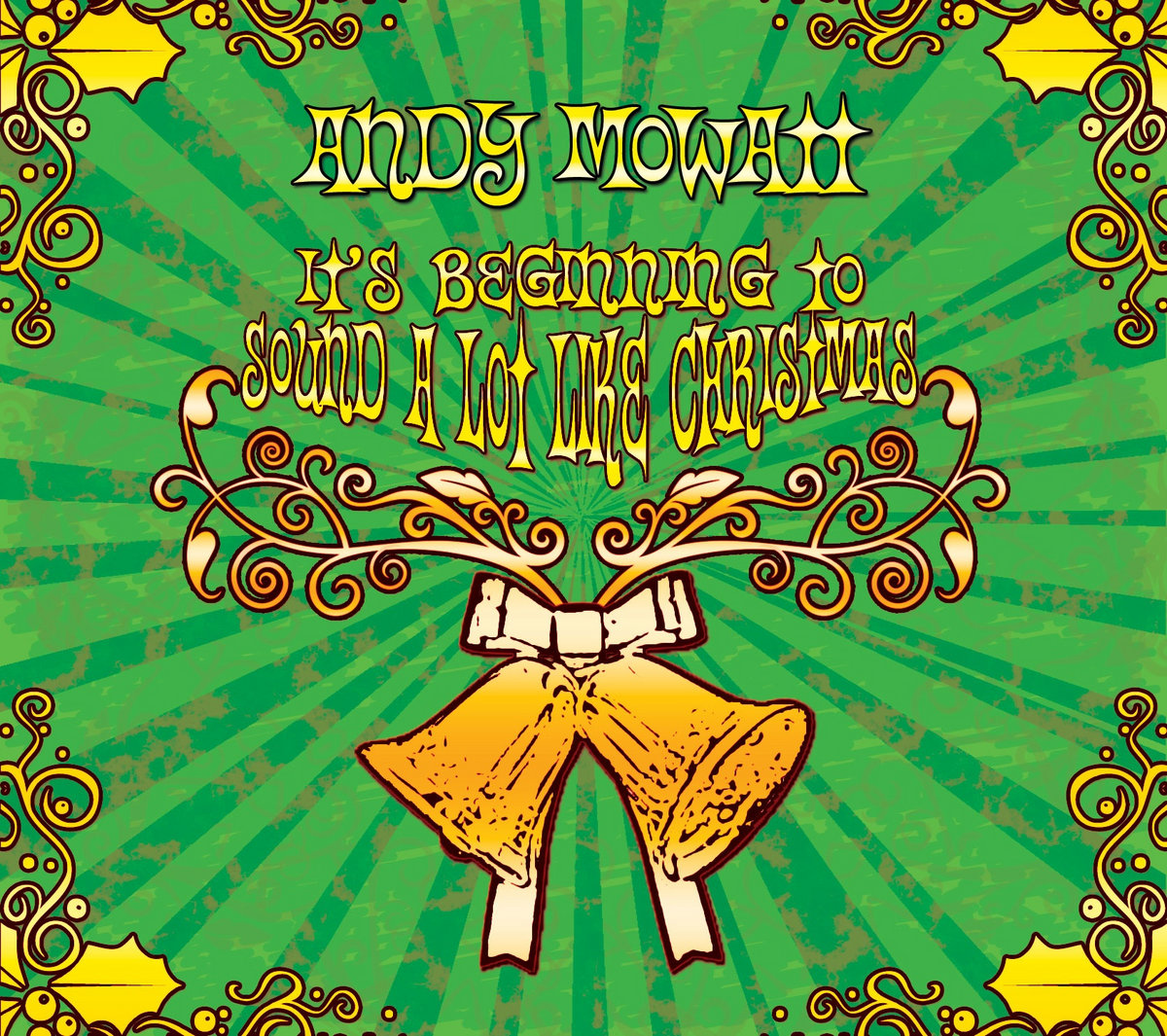 Christa Farris

Contributing Writer

2003

13 Dec
From pop to punk rock and everything in between, this year's holiday CDs provide the kind of variety that should please all kinds of music fans (even the office Grinch or that especially difficult person in your family). Now grab a mug of hot chocolate and read along for CCM Magazine's take on great Christmas listening from the past and present.
What's New:
1. John Tesh
'Christmas Worship' (Garden City Music)
It's Beginning To Sound A Lot Like Christmas
View credits, reviews, tracks and shop for the 2010 CD release of It's Beginning To Sound A Lot Like Christmas - The Alternative Yuletide Collection on Discogs.
– XXXTENTACION – A GHETTO CHRISTMAS CAROL. – All I want for Christmas is you! – Elvis Presley – Blue Christmas. – It's the Most Wonderful Time of the Year. – It's Beginning To Look A Lot Like Christmas.
"Christmas time is the best time of the year, and this event makes it even better," Delvecchio said. "The music always puts me in the Christmas spirit, and everything comes to a close with the lighting of a Christmas tree, which is the best way to end it." With so many diverse aspects within the event, there is always something for. This is a good Christmas album and I dont know what those people who dont like this album are thinking. They cant possibly be Christmas fanatics like me. This has a lot of good Christmas songs on it. Augie Rios of Donde Esta Santa Claus fame has another song on here called Ol Fatso.
Holiday Vibe: When you're tired of the hustle and bustle of shopping, this praiseworthy CD will once again remind you what the season is really all about.
Tracks to "Fa La La La La" About: The reflective strains of "It Wouldn't Be Christmas," the joyous "Coventry Carol" and Tesh's buoyant vocals on "Carol of the Bells"
Stocking Stuffers: Included with the CD is last year's "Christmas Worship" television special filmed in Positano, Italy. Now why weren't we invited along?

2. Michael English
'A Michael English Christmas' (Curb)
Holiday Vibe: This album makes you want to sit by the fire and enjoy the company of good friends. Michael English's voice on these songs is a holiday delight.
Tracks to "Fa La La La La" About: His spirited take on "Go Tell It on the Mountain," smooth vocal stylings on "Silent Night" and new songs such as "When the Baby Grew Up" and "That Spirit of Christmas" are highlights.
Stocking Stuffers: A new rendition of his signature hit, "Mary, Did You Know?"

3. The Blind Boys of Alabama
'Go Tell It on the Mountain' (Real World)
Holiday Vibe: Oozing with soul. You'd have to be thoroughly exhausted not to be re-energized and moved by the band's legendary sound on these yuletide favorites.
Tracks to "Fa La La La La" About: The Boys' version of Harry Connick Jr.'s original "I Pray on Christmas," the sweet lullaby feel of "Away in a Manger" and the classic approach to "The Christmas Song."
Stocking Stuffers: There are plenty of them with a slew of guest appearances, including Aaron Neville, Robert Randolph, The Pretenders' Chrissie Hynde and rocker Tom Waits.

4. Various
'Integrity's iWorship: A Total Christmas Worship Experience' (Integrity)
Holiday Vibe: Some of Christian music's biggest acts collaborate for a project that celebrates Christ's birth with style and substance.
Tracks to "Fa La La La La" About: Anything with the Brooklyn Tabernacle Choir is a joy, and Sara Groves' singing "Breath of Heaven" is nothing short of heavenly indeed.
Stocking Stuffers: This collection is a two-disc set with plenty of instrumental interludes throughout to keep things interesting.

5. Relient K
'Deck the Halls, Bruise Your Hand' (Gotee)
Holiday Vibe: For listeners who like their Christmas songs with a tongue-in-cheek lyrical flair and plenty of loud guitars, this CD is a must-have.
Tracks to "Fa La La La La" About: For the sheer novelty factor, you can't beat "Santa Claus Is Thumbing to Town." Also, the band's interpretations of "We Wish You a Merry Christmas" and "Handel's Messiah" are lots of fun, too.
Stocking Stuffers: This CD actually comes with a copy of the band's recent release, 'Two Lefts Don't Make a Right … But Three Do' (Gotee). Give it to a friend, and that's one less person to shop for!
Other notable new holiday discs worth checking out are: Rivertribe's eclectic carols on 'Rivertribe Christmas' (Elevate); a harmonious four-song Christmas EP from The Katinas, included with its current CD, 'Roots' (Gotee); Joy Electric's trippy, electronic beats on 'The Magic of Christmas' (Tooth & Nail); Kathy Mattea's country-tinged 'Joy for Christmas Day' (Narada); and Tait's new Christmas song, included with the band's current release, 'Lose This Life' (ForeFront). Also, look for a full review of Steven Curtis Chapman's Hallmark Stores exclusive CD, 'Christmas Is All in the Heart' here.

Christmas CDs That Never Go Out of Style ..
Unlike that trendy band of the moment, when it comes to Christmas music, some CDs are so timeless they deserve to be heard year after year. Listed are a few holiday projects that no collection should be without.
6. Any of Amy Grant's
It's Beginning To Sound A Lot Like Christmas Card
While debates rage on about which effort is the best (my vote is 'Home for Christmas'), you can't go wrong with the classy songs of 'A Christmas Album', 'Home for Christmas' or 'A Christmas to Remember' (Word).
7. 'City on a Hill: It's Christmas Time' (Essential)
The idea of community is always welcome, and this holiday collection features a great line-up of diverse artists, including Caedmon's Call, Sixpence None the Richer, Jars of Clay, Julie Miller and more.
8. 'Fred Hammond Christmas: Just Remember' (Verity)
With his energetic and soulful vocal delivery, one can't help feeling joyful after listening to this CD. It offers stellar urban-influenced arrangements and plenty of holiday cheer — all in one listen.
9. 'Holiday,' Crystal Lewis (Metro One)
Getting jazzy with her arrangements and smoky vocal quality on 'Holiday,' Lewis shows off her musical versatility with an approach that's more Ella Fitzgerald than her traditional pop fare.
10. J & j's friday night rant. weeeeeeeeeee're baaaaaaack!!. 'Christmas,' Michael W. Smith (Reunion)
It S Beginning To Sound A Lot Like Christmas
His Christmastime project is an undoubtedly enjoyable and well-produced affair, but this album simply takes the cake when it comes to Smith's Christmas recordings. With epic piano arrangements, reminiscent of the great compositions from Handel and Beethoven, Smith deftly captures the holiday spirit while providing a worship experience in the process.
11. 'Christmas,' Jaci Velasquez (Word)
Like a Christmas potluck, there are many great choices on this project. Masterfully chosen material with majestic instrumentation, this CD is a timeless effort that's sure to be played for many Christmases to come.
12. 'Your King Has Come,' Various (Detuned Radio)
Derek Webb and his wife, Sandra McCracken, join Jill Phillips, Andrew Osenga from The Normals and a bevy of other talented artists for an album that's absolutely exquisite with its sparse, moody arrangements of classics and original songs.
It Beginning To Sound A Lot Like Christmas Lyrics

© 2003 CCM Magazine. All rights reserved. Used with permission. Click here to subscribe.